For my project in Utah I managed to rent a corner apartment in a high-rise building just north of the temple square. Most interesting feature: a heated driveway for the underground parking. When it snows, the driveway is heated so that any snow or ice melts. Major flaw: the melted water runs onto the (not heated) street and freezes immediately.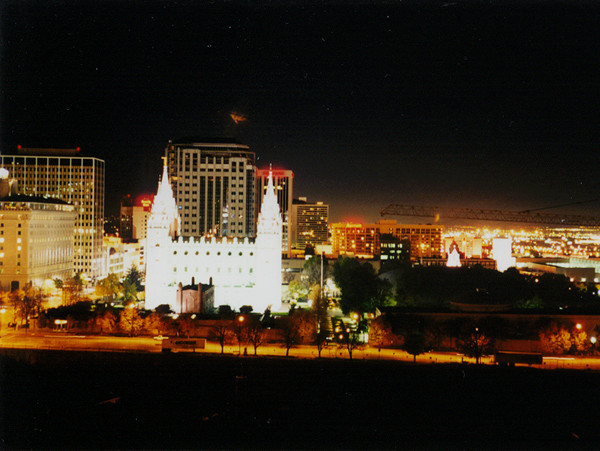 View from my window to the West. Nondescript Salt Lake City architecture in front of beautiful mountains -- and great sunsets. Urban sprawl is SLC's biggest enemy. The city stretches along more than 100 blocks on the North-South axis.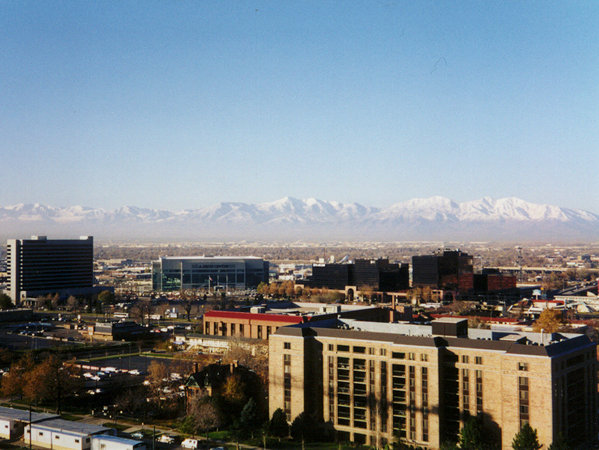 Not visible in this photo: SLC is still a major railroad town. The infamous Golden Spike was inserted some 30 miles North of here.